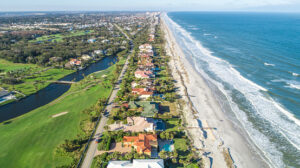 Turquoise waves battering scarred and unyielding rocks. The plaintive cry of a lone gull carried off by the wind. The spectacular Mendocino coastline inspires painters and lovers alike. The rare beauty of the coast is matched by the rare availability of oceanfront homes for sale. Scott Roat Realty specializes in exactly these of one-of-a-kind properties. With deep roots in this community and background in the bay area tech industry, Scott is perfectly positioned to understand the needs of both buyers and sellers and build and execute a winning strategy to satisfy those needs.
Like so many others, Scott wandered up from the Bay Area, looking for a respite from the hyper-fast pace and excessive pressure of high tech startup culture, and fell in love with Mendocino coast. Unlike most, Scott made the jump and moved here. Part-time in 1999, and the full leap in 2003. He has been a Mendocino landowner, builder, and firefighter. Just as oceanfront homes that are for sale in California are at the intersection of land and sea, Scott's real estate practice is an intersection of these qualities. He has the tech skills to dive more deeply into property research than the average agent. Additionally, Scott has the communication skills to speak with both Silicon Valley executives and the folks who have grown up here. As a volunteer firefighter, he learned every acre of this place, and he is passionate about finding just the right place for you.
Unmatched Real Estate Expertise
If you have looked, you know that oceanfront homes for sale are costly. Scott knows that if you're are looking to make such a significant investment—if you are going to make the kind of big leap he did—you are going to need the kind of expertise he can provide. When you are searching for a unique property, or have an oceanfront home for sale in Mendocino, California, call Scott Roat Realty at 707-331-4120. For those who want to hear roaring waves and see soaring gulls off their back porch, Scott is just as passionate about the Mendocino coast as he is about helping you reach your dreams.