Find the Perfect Rental Property for Investment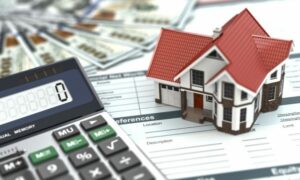 When it comes to finding rental property, Albion residents rely on the knowledge and experience of Scott Roat. As the Mendocino Coast community continues to grow and thrive, Scott is there observing and watching trends to ensure his clients get great properties at respectable values. He always has his clients in mind when seeking out properties to view, negotiating prices, and keeping their needs his focus.
Scott understands the need to move to this little piece of California paradise – he moved up here himself! First part-time and then full-time just a few years later, Scott left the bustling tech industry behind for a more tranquil home here along the coast. Because of this, he relates to the search for income property and is ready to assist his clients follow their dreams, just the same way he did. A rental property in Albion can provide a vacation rental home, a part-time residence, or a full-time home for tenants. Along the coast and beside coves and campgrounds, the area of Albion will be frequently visited and loved. An income property in this community will provide a great investment with residents and vacationers alike.
Scott Roat: Mendocino's Number One Realtor
When it comes to personal properties or commercial spaces, you've got an expert agent with Scott. He's not just working for you, he is working with the community to create growth trends to keep the Mendocino Coast an idyllic and beautiful place visited and adored by many. Purchasing a rental property in Albion will create a healthy income source for you and your family, as well as giving someone a beautiful place to call home, whether it be for a weekend or for a year.
Give Scott a call today and let him guide you through the process of finding and buying a home along Northern California's Mendocino Coast. You'll see why he decided to join our community, and we can't wait until you join us, too!