Interested in Buying a Rental Home?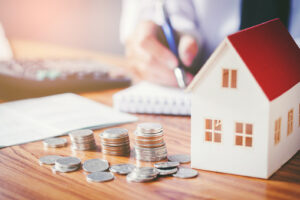 If you're planning to buy a rental property in Inglenook, contact Scott Roat Realty. Scott is an experienced, licensed Realtor with an unmatched enthusiasm for the Mendocino Coast. A Bay-area transplant, he first arrived in the area in 1999, but transitioned to full time residency in 2003. This means that he understands what it takes to buy a rental house that will appeal to vacationers. Whether you're seeking an expansive, modern estate with new construction or an unusual Victorian fixer-upper to transform into your ideal income property, Scott can help you find that hidden gem. His experience in the tech sector means that he knows how to leverage online listings. What's more, he's well connected with professionals who can help you at every stage of property buying and development.
When you buy a rental house there are many factors to take under consideration, from finding the right listings to having a Realtor you can trust during the closing process. Scott has exactly the expertise you need to get your new income-generating venture off the ground. Friendly and gregarious, with a good sense of humor, Scott understands the language and needs of the techies who will be your seasonal renters. But his deep love of Mendocino is what truly sets him apart from other licensed real estate agents. He's a recently retired volunteer firefighter who has developed his own five-acre property from the ground up; now he considers himself a gentleman farmer, and his affection for his land, not to mention the people of Mendocino, shines through in everything he does.
If you're ready to buy a rental property in Inglenook, consider contacting Scott Roat Realty today. An award-winning licensed Realtor whose love the of the area is unmatched, he'll help you find that perfect home to expand your business venture and your bottom line. Visit his website at Mendocinoagent.com or call at (707) 331-4120. Scott's waiting to hear from you, and ready to make your investment property dreams a perfect reality in Inglenook, Albion, Fort Bragg, or any of the surrounding areas!