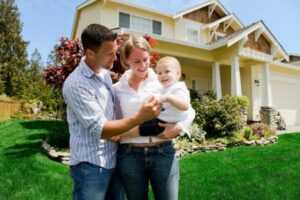 Scott Roat is the buyer's agent best suited to helping you find your new home in Mendocino. He fell in love with the Mendocino Coast while working in the technology industry in the Bay Area, eventually following his dream and purchasing the perfect property – five acres of redwoods just minutes from town. You, too can come find your slice of heaven! Follow your heart to the Coast and experience the breathtaking views, exhilarating nature activities, and wonderful people.
Enjoy the Mendocino Coast lifestyle!
Scott is ideally placed to help you find the perfect property. As an experienced buyer's real estate agent, broker, and a volunteer fire fighter, he has an expansive knowledge of the area. As a transplant from the San Francisco area, he knows the ins and outs of developing rural property and moving to the area. Your priorities are his top concern. He'll never advocate a house that doesn't fit your needs. Instead he'll work tirelessly to check all your boxes and find the home destined to be yours.
A relationship with a real estate agent is about much more than purchasing a house. Scott doesn't want to sell you just anything. He wants to find the perfect property that is going to suit your needs. Whether that's an investment property, beach home, or land where you can build your dream house, he is the buyer's agent that can make your Mendocino coastal living dream come to life.
In addition to being a professional and knowledgeable buyer's real estate agent, Scott makes house hunting a pleasant adventure! The experience of searching for your next home should be enjoyable, not dreary. Scott keeps a trained eye on the market, finding the best houses to show you. He will show you the community he loves and help you buy the home that's right for you! When you need a buyer's agent who knows the Mendocino area well, understands the transition from Bay Area to Mendocino coastal living, and can make searching for a home a fun experience, call Scott Roat Realty.