We can Help You Find Your Investment Property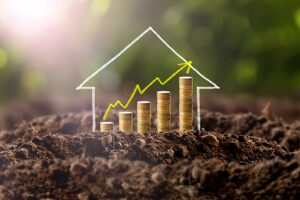 Scott Roat Realty offers unique assistance for purchasing an income property in Westport or anywhere in the Mendocino County marketplace, including Albion, Fort Bragg, and beyond. Purchasing a rental house can be a stressful process, whether you're an experienced property owner or just embarking on a new income-generating venture. With Scott here to help, you can rest assured that you'll have a partner at every step of the process, whether you've just begun searching for listings for an expansive Victorian that can serve as a Bed and Breakfast or seeking to buy a rental house that can house vacationers for the entire beach season. Scott has lived in the Mendocino area since 1999, establishing his full-time residence here in 2003, so he brings not only the unique perspective of a Bay-area transplant who understands the needs of vacationers but also as someone who truly loves the area. For nearly twenty years, he's worked to develop his own property from a rural lot into an expansive estate, embracing the challenges and joys of the lifestyle of a Mendocino gentleman-farmer.
Scott is deeply engaged in the community, as a volunteer firefighter and as a realtor. He maintains a list of local resources and tools available for your use, whether you're seeking a qualified home inspector, realty lawyer, or independent property manager to maintain your income property in Westport once the deal is closed. Whether you're planning to renovate a fixer-upper in a beachside Victorian village or a rental-ready home that can generate income year-round, we have access to listings and insights you won't find elsewhere. Scott's warmth, humor, and personable nature will make visiting properties a joy. Our customers return year after year, whenever they're seeking to buy a rental house or a brand new full-time home. Join them today by calling (707) 331-4120 or by visiting www.mendocinoagent.com to learn more.