Scott Roat Has Your Back!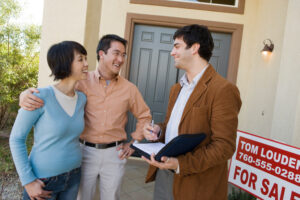 Looking for a Real Estate Agent in Comptche? Scott Roat has your back! As an experienced Realtor, He will help you find a new place to call home, whether on the coast or a few miles inland. Buying and selling real estate has never been more exciting as when a qualified agent has your best interest at heart. The Northern California coast has so much to offer, whether you love wineries or outdoor adventures – or both! Discover everything this area has to offer while searching for your dream home!
A real estate broker can help you find, buy, sell, and negotiate your home. Scott Roat does that and so much more. House hunting can be stressful with so many houses to see and houses being sold under your feet. As a sought after area, you may not have time to even check out a house before it's gone! With Scott's help, he can narrow down the field or places to see, keeping your wants and needs in mind at all times. Need a gourmet kitchen? Lots of outdoor space? Spectacular views? Check. You'll waste less time going through homes that don't fulfill your needs and spend more time in home that suit you. Scott is a thoughtful real estate agent who knows Comptche and its surrounding areas. This process should be an adventure and not a chore, and with Scott, you'll have a great time searching for a place that feels like home.
A Realtor is your leader in a difficult market. Don't trust just anyone – trust one of the area's best! With Scott as your Comptche real estate agent, you'll be moving into your new home in no time, and exploring everything the area has to offer as you discover the communities around you. Contact him today to begin your house hunting journey!