Sell Your Real Estate Property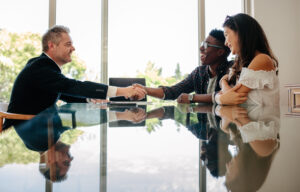 Are you wondering the best way to go about selling your real estate property in Elk, CA? Come to Scott Roat Realty today, and let us help you make the process as easy and stress-free as possible for you!
Unlike most local real estate agents, Scott Roat has been a resident of the Mendocino community since 1999 (and a full-time one since 2003). As a result, you won't find someone more familiar with or more passionate about the community. You can trust Scott to pick out exactly what makes your property so special and find the right buyer who will appreciate and enjoy their new home to the fullest extent. He also has an array of local resources and businesses available to help you make the real estate process as easy as possible.
Why You Should Choose Scott Roat
Another thing that sets Scott apart from your average real estate broker is his former experience in the tech industry. Founding a highly successful boutique creative digital media company in the past allowed Scott to develop and perfect a comprehensive 30-step marketing plan for his current real estate career. This plan includes every step of showcasing your home; finalizing negotiations; and making sure all proper paperwork is signed and delivered to you before the closing date.
Scott, who has extensive experience buying, selling, and renting both commercial property and income rental property, understands that a house is typically a family's biggest financial asset and will give it the special level of attention it deserves. Whether you're looking to sell your primary house or your secondary beach/vacation home, you can trust that he's the best bet for you and your property. He'll never sell you just anything, and his satisfied customers include the NFL, Apple, Toyota, Saturn, and many others.
Check out his website today for more information, a full list of services, and testimonials from a few of Scott's extremely satisfied real estate customers in the Elk, CA area, or call Scott Roat Realty today!