Buying or selling property anywhere can be tricky. Prices and availability fluctuate, while land and homes are difficult to compare. But real estate in Mendocino County can be particularly perplexing. There aren't a lot of tidy subdivisions, and most properties are unique. Many buyers and sellers live outside the area. All of these variables require an expert, and Scott Roat Realty is your go-to authority. With a bay area high-tech background and deep roots in the community, Scott has the connections, experience, and knowledge to get you the greatest value possible from your real estate transaction.
In-Depth Analysis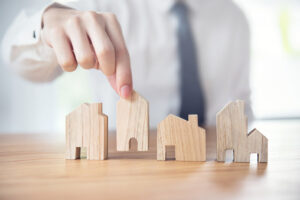 For those that have homes for sale in Mendocino County, Scott will provide a Comparative Market Analysis to best understand each home's value. This analysis factors in location, market, age, condition, improvements and neighborhood. This first step allows you to understand the pricing and characteristics of similar homes. But this is just a first step. Scott then draws on his deep connections, including all of the time he has spent as a landowner, builder, and firefighter here, to make an honest evaluation of market value. He never inflates this figure because of its importance to building a winning marketing strategy. Scott understands the market and what consumers are willing to pay depending on how quickly you want to sell.
If you want to buy real estate in Mendocino County, Scott has insider knowledge of every hill, beach, school, and restaurant. Buying a home is a complex and exciting adventure. It can also be time-consuming and costly. You need a specialist! Scott keeps himself informed of all Mendocino County homes for sale so that you will have a firm understanding of all of your options. You can feel confident he has what you need to make a great purchase: Mendocino coast knowledge, real estate expertise, vast connections, and more than a decade of professional real estate experience.
Scott helps buyers and sellers of properties up and down the Mendocino coast and inland, including Mendocino, Fort Bragg, Comptche, Point Arena, Anderson Valley, Boonville, Albion, Little River, Elk, and Westport. If you want to work with someone who is as passionate about the Mendocino coast as he is about helping his client, give Scott a call at 707-331-4120.