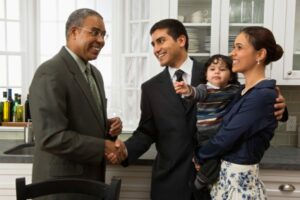 As a Realtor Mendocino Coast home buyers can rely on, Scott Roat is ready to help you find your dream home in this dream area. Filled with plenty of outdoor beauty, adventurous activities, delicious vineyards, and miles of breathtaking coast line, Mendocino county is sought after. Whether you are buying or selling, you need a real estate agent who understands the community, the value, and the market. Scott Roat has experience in all of that and more. As a San Francisco Bay Area resident and worker in the technology industry, he fell in love with the Mendocino Coast and eventually followed his dream. He purchased five acres of beautiful redwoods and built his dream home. This invaluable experience has given him information of both buying, selling, and developing in the Mendocino area. –No one is more knowledgeable and more willing to help every client, as a friend and as a future neighbor.
Ocean front real estate is prized for its stunning views, and our piece of the Northern coast is no exception. Finding the right home in your budget can be a challenge, especially on the Mendocino Coast. Experienced Realtor and volunteer firefighter Scott Roat is ready to tackle that challenge with you, showing you communities and neighborhoods you may not even know about. No one will be a better real estate agent for you, working hard and not stopping until you find the perfect home for you. He's not a salesman, but rather a friend, making the process of buying or selling a house fun and exciting!
Ready to make this place your new home? Call the best Realtor on the Mendocino Coast today to get started. Real estate has never looked so beautiful as when you are searching for home along Northern California's most scenic coastlines! It doesn't matter if you are new to the area or have been here for a long time, there are also new surprises and secrets to discover. Let Scott Roat take you on a real estate journey you won't soon forget, ending in a new place to call your own.