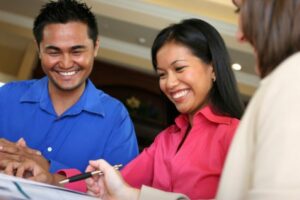 Finding a Realtor Mendocino County home buyers can trust can be a challenge. As a passionate transplant, real estate broker, and volunteer firefighter, Scott Roat loves and knows this area like the back of his hand, making him the perfect choice to help you find your dream home. Our beautiful area and its ocean front real estate offer stunning views, natural wonders, and plenty of things to do. With so much to offer, it's no surprise that homes here are highly sought after! With an experienced real estate agent on your side, house hunting can be a great adventure to embark on.
As a former resident of San Francisco and now a resident of Mendocino county, Realtor Scott Roat understands the unique market and the benefits and challenges of the Northern California coast. He fell in love with the Mendocino Coast and purchased five acres of gorgeous redwoods just minutes from town, where he built his dream home. This gave him experience in purchasing and developing rural property, invaluable knowledge that helps his clients.
You can live the Mendocino dream too! Whether you are looking for a vacation home, beach home, or even commercial property, he'll be at your side helping you discover new places and perfect spaces. The county has so much to offer and there is something for everyone. If you've been here for years or are just moving in, get ready for a new place to call home. Ocean front real estate can give you the amazing scenery you've been looking for and a serene location to claim as your own.
No other Realtor in Mendocino County offers the expertise, knowledge, and insider secrets as Scott Roat! He's not just an agent – he's someone you can rely on as a friend. He'll never pressure you into a home, but rather work tirelessly until you find the one that's perfect for you! Need to sell your home? Still no one better to have on your side as a dedicated agent who understands the local fluctuations, values, and expenses. To get started, contact him today and get ready for outdoor adventures, wineries, art, and more to explore in your new Mendocino County home!