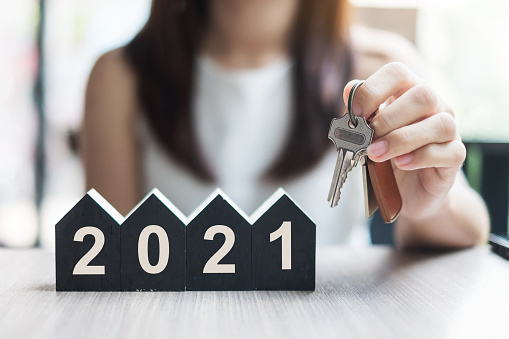 Real estate is competitive; it's even more competitive in a seller's market. With more buyers searching for homes than are homes available, it can be easy to become discouraged.
On the Mendocino Coast, we've seen an influx of buyers whose transition to remote work has allowed them to consider living in beautiful areas that wouldn't have been feasible before. What this means (and what you should keep in mind, should you want to move here) is that property in this area has become even more of a finite resource. There's a limited amount of coastal property available; property with coastal views is even more limited, and oceanfront properties are even more limited still.
As a buyer, if you find a property you love, there's a good chance other buyers already have their eye on it. That means you should act and act fast. Waiting to decide if a home is the right one will most likely mean a missed opportunity.
Here are a few tips to keep in mind to better your chances of closing the deal on a property you love:
Have Your Proof of Funds and Pre-approval in Place
Since you'll need to act fast once you find a home you'd like to buy, it's best to figure out your financing and such before you even begin the search. Get a pre-approval and figure out what you can comfortably afford so that you don't end up falling in love with a house that's out of your price range. Having this in place will also show buyers that you're serious when you make an offer.
Keep in mind that cash is still king. A cash offer will generate more interest from a buyer than a financed offer!
Figure Out What You Want (And What You DON'T Want)
It's easier to act quickly on a property if you already know it checks most of the boxes of what you're looking for. So, before you begin the search, make a list of which features you really want (and any you don't). This includes things like the number of bedrooms and bathrooms, a yard with space for raised beds, a two-car garage–whatever your criteria are, figure them out beforehand so you can quickly narrow down homes during your search. Doing this also protects against buyer's remorse. If you find a home that fits the bill, you're less likely to second guess the decision should you move forward.
Come Take a Look
If you're a remote buyer, it's best to see the property in person. Although photos can give you an idea of what to expect, there's nothing like actually viewing a property firsthand – not to mention, some real estate photos can be terrible and not be at all representative. Plus, you'll be able to walk around, get a feel for the space, an idea of what you love (or dislike), and even check out the neighborhood and local amenities – all important considerations if you plan to live in a home long-term.
Pay attention to your emotional reaction. Does the home feel right to you? Does it meet approximately 80% of your criteria? If so, it's best to make an offer and worry about the other 20% later. If you wait, there's a good chance another buyer will close the deal.
A Strong Offer Price
Once you put in your offer, you'll be competing with other buyers. So how can you set yourself apart? A strong offer price. Although you may be able to negotiate, the full price or close to the full price is generally what's needed to interest a seller. These days, it's typical to have a bid-offer over the asking price more often than it was in the past. This is another reason why it's important to calculate what you can afford beforehand–you'll know your maximum and what you can comfortably offer to make your bid as competitive as possible.
The Seller Still Has Final Say
Ultimately, the seller still has the final say in the matter, but buying a home in a competitive market doesn't have to be a stressful experience. Following these tips will put you in an ideal position to get the home you want. Working with a local real estate broker can also be helpful to narrow down properties that fit the majority of what you're looking for.
Whether you're searching for a spacious lot to build your dream house or coveted oceanfront property, my long-time local knowledge and experience as an independent agent can help you find the perfect place to call home. Contact me today at (707) 331-4120, or send me a message online to discuss what you're looking for!