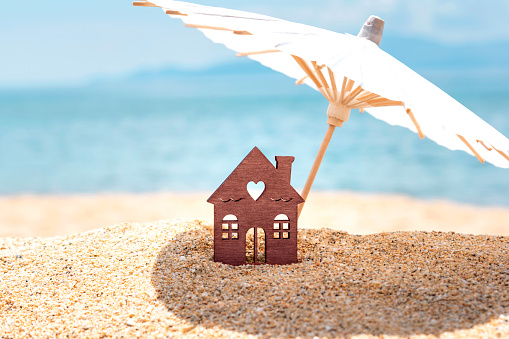 Have you been considering selling your home? As we're currently in a seller's market, there's never been a better time. The Mendocino Coast has long held a draw for those looking to escape the hectic hustle and bustle of the cities, but the pandemic-era transition to remote work has made the idea of living wherever they want a reality for many people.
This means the interest in our area is higher than ever, with countless buyers searching for their dream home. But how can you make your house stand out from the other listings? Here are a few things to keep in mind:
Begin by Telling a Story
Mendocino is a picturesque locale that attracts romantics, dreamers, and visionaries who enjoy the thought of a slower pace of life surrounded by natural beauty. Many buyers have tried to get their foot in the door in this area for a long time.
While the area itself will naturally attract them, one thing you can do to get more eyes on your listing is to tell a compelling story about your property. Think about your memories there, the history of the home, and any special features that make your property unique.
When writing up a listing, I try and use a narrative style wherever possible, with evocative words that will spur an emotional connection. Instead of talking about the size or materials of the center island, focus on how buyers can relax in the kitchen, eating appetizers, and sipping wine with friends. Or if your home has a fireplace, talk about the coziness of enjoying hot chocolate with the family on a chilly winter evening. Give them an idea of what it would be like to live there before they ever set foot on your property, with inspiration about what the future could hold.
If your property is fairly rural, talk about how it's the perfect location to get away from it all and enjoy a slower, more relaxed pace of life. Showcase what makes your property special and all the wonderful opportunities it has to offer. Give them a great first impression, an instant emotional connection, and they'll be sure to want to see the home in person.
Take Well-Lit, High-Quality Photos
Along with the written portion of your listing, you'll also want to share photos of your property. However, don't just take some snapshots! There are quite a few things to consider that will help show your home in the best possible light—including, making sure the photos are well-lit. Utilize natural light whenever possible, and be sure to open blinds and curtains to emphasize the views of the property.
You'll also want to cast a critical eye around each room. Is there any clutter? Unmade beds or dishes stacked in the sink? If so, they'll take the eye away from the beauty of your home in photographs. Tidy, staged rooms offer a welcoming, less personal image that allows buyers to focus on the aesthetics with an eye to what they might do with the room if it was their own.
Set the Stage for Their Arrival
Once you're ready to show your property, you'll also want to do a little prep work to set the stage, so to speak. Making sure you have visible street numbers is important. Not only will they help buyers find the property easily, but they also create a sort of threshold that signals to the buyer that they've arrived at their potential new home. Along with street numbers, the entry to your home is also a threshold, so make it warm and welcoming by decorating it with potted plants, decorative vases, a welcome mat, or other types of outdoor decor.
If your home is higher end, you may also want to consider having them take their shoes off before entering. While this will help keep everything cleaner, it's also more comfortable—and gives them more of a sense of being in their own home. Likewise, this allows buyers to create even more of an emotional connection to the home and encourages them to linger longer.
Other small touches can help draw in buyers, like setting the dining room table with place settings or adding the perfect accent piece on an empty coffee table. You'll also want to remove any clutter on flat surfaces. If you have several things that are alike, say a number of small ceramic pots, gather them together to make them look like an intentional collection.
For a Personalized Approach to Selling Your Home, Contact Scott Roat Realty
These are just a few general tips to help increase the interest in your property, but they're not by any means the only tactics! For more personalized advice and assistance selling your home, work with a trusted local real estate agent.
Whether you have a small cabin in the woods or coveted oceanfront property, my in-depth local knowledge and years of experience in the Mendocino area can ensure you receive an excellent offer on your home. Call me today at (707) 331-4120 or contact me online.