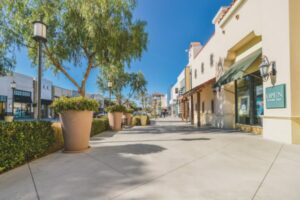 When you're ready to buy an income property on the Mendocino Coast, Scott Roat is ready to be your expert realtor. With years of experience with personal and commercial property, he understands the needs of his clients as well as having a deep appreciation and knowledge of the area. After falling in love with the area and buying and developing property, he became a full-time member of this community in 2003 and has made it his home. Scott Roat can help you do the same, whether you are interested in a home close to town or choose a rural setting.
Your Perfect Rental Property Is Waiting
With gorgeous landscapes, ocean views, vineyards, culture, and more, this part of the Northern California coast is an incredible place.Whether you are looking for an investment in rental property or a private residence, Scott can help you find it. This area offers a wide variety of to choose from – cozy bungalows, sprawling ranches, or oceanfront villas. Designer kitchens, plush yards, you name it, we'll find it. Making the move to the Mendocino Coast can not only give you a new rental property but can also jumpstart your soul with its beauty and scenery.
Ready to find your dream home or commercial property to build your business? Give Scott a call today to get started! With expert knowledge on the community and the housing market, you will not be disappointed with him by your side. When it's time to invest in an income property along Mendocino Coast, it's time to get Scott on your side.
Don't make house hunting a challenge! It can be a fun adventure to search and find your ideal location. When your treasure hunt is ready to begin, contact Scott Roat and be prepared for an informative, exciting hunt. Become a part of the Mendocino Coast and find your California paradise within our welcoming and friendly community.