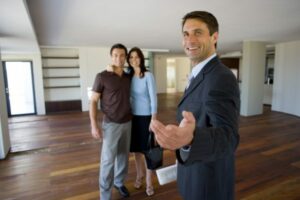 Are you looking for a buyer's agent to help you find the perfect home on the Mendocino Coast? There are many realtors in the area, but no one a focused and dedicated as Scott. He knows first-hand the draw of coastal living. While living in the Bay Area and working in the technology industry, he fell in love with the Mendocino Coast. He eventually purchased his dream property, intending to live there part-time. However, he found he couldn't let go of the keys to his brand new house – so he moved in for good!
It's Time To Buy Your Dream Home
You can also follow your heart to the Coast and enjoy the various activities, wonderful people, and spectacular views the area offers. From a weekend beach home to developing your dream house, Scott will work tirelessly to find the perfect property for you. He is a qualified real estate broker with thorough knowledge of the area. As a buyer's agent he keeps a keen eye on properties on the Mendocino Coast, and as a volunteer firefighter he knows the ins and outs of the area. Your dream home is out there somewhere; let him be the one help you secure it as your very own!
Whether you already live in the area and want to buy a new home, or you have fallen in love with the Coast and want to find a home in the area, Scott is the realtor best suited for the job. He works to find not just any property, but the right property for you. He will help you buy a home that meets all the requirements on your list, and give you the time to truly look at and examine each home without pressure. Experience house hunting with a buyer's agent who is passionate about the Mendocino Coast and finding your dream home. With his knowledge of moving from the Bay Area, experience as a real estate agent, and position as a volunteer firefighter, he offers insight that few others can. Ready to call the Mendocino Coast your home? Contact Scott today!