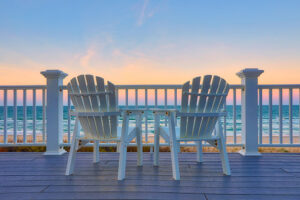 Anyone in the market for Mendocino beach vacation homes would do well to find a dedicated local advocate who can give them an edge on the real estate market, and Scott Roat is the man for the job. As a longtime local, he knows exactly what it takes to find the California coast real estate in Mendocino CA that you've been on the lookout for. Between his realty work and his experience as a volunteer firefighter, he's been up and down this area and is able to find hidden gems that other realtors might miss.
Scott Roat is the ideal advocate for your real estate adventures because he intimately knows the area, but more importantly, he understands the pressures and realities of working in the Bay Area tech industry and trying to find a second property to use as a getaway. In 1999, he became a partial resident of Mendocino, and he made it permanent in 2003. Before that, he founded a successful creative digital marketing firm where he worked with household names like Apple, Oracle, Yahoo!, the NFL, Toyota, Charles Schwab, and more. With this marketing and advertising background, he made the move into real estate, which is where he's been ever since with stints as a volunteer firefighter as well. For Bay Area and Silicon Valley professionals looking for Mendocino beach vacation homes on the beautiful Northern California coast, he's the perfect partner.
There's no denying that coast real estate in Mendocino is incredibly desirable for a reason. This is a beautiful area full of scenic, iconic views, as well as a warm and welcoming community where people can carve a space of their very own. You may want a simple seaside cottage to get away for the weekend or, like Scott, some undeveloped land where you can create the dream estate you've always wanted, complete with gardens, livestock, and more.
Let Scott be your advocate and use his extensive knowledge of the market to help you find Mendocino beach vacation homes that are the perfect fit for your needs. Reach out today to get started!