Where do you go to find homes with land for sale in Mendocino County?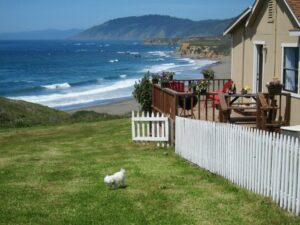 You go to Scott Roat. Why? Because he's a little bit country and a whole lot of savvy. Scott has a history in the tech industry, working closely with tech clients worth billions of dollars. That experience gives him the necessary insight to know how industry professionals work and what they need. Many are looking for country homes for sale where they can get away from the rush of Silicon Valley or the Bay Area. That little bit of peace is vital to keeping up the high demands of a technology career, and Scott knows better than anyone that time is precious when you're balancing your job and your need for relaxation.
Find Your New Getaway
If the idea of a calm country getaway puts a spring in your step, it's the perfect time to start doing research into North Coast properties that will work for you. It's not always easy to find country homes with acreage for sale, particularly in a highly competitive market, so it's vital to have an experienced partner on your side. Whether you've always wanted your own ranch for raising horses on the side or you'd like a secluded getaway for your family to enjoy, finding just the right homes with land for sale can mean the difference between a time investment you just can't afford and a second home that gives you the peace and quiet you've been looking for.
Scott Roat is a skilled and experienced real estate agent with a solid professional approach: the client's needs come first, every time. It's never about making the sale, it's about matching clients with properties that they'll truly enjoy. With a history in the tech industry, Scott understands better than most that you need to get away from the bustle of city life and not be mired in lengthy real estate listings and property viewings. He'll take your needs into account and find country homes for sale that have everything you've asked for, all without you having to step foot on a property you aren't really interested in.
Have questions? Scott's got answers. He's the right mix of laid-back and hardworking, so all you have to do is ask and he can show you homes with land for sale for every budget.