How do I find houses for sale near me?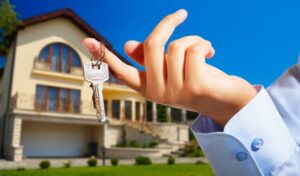 The task of finding the right home for you and your family is easier said than done. With extensive knowledge of the real estate market and a history of helping his clients buy and sell beautiful homes in Mendocino County, Scott Roat is the right person to call when you're looking for some guidance. You might be able to find a sizeable listing of potential homes for sale near me, but narrowing it down to the homes the fit your needs and budget is a whole other story.
Find Your New Home Today
Whether you're looking for a small starter house or homes with acreage for sale in the Mendocino area, Scott will help guide you in the right direction. There is a property for everyone at almost any budget; all you need is a experienced realtor to help! He knows Northern California like the back of his hand, getting his start in the tech industry doing award-winning work for major players like Charles Schwab, the NFL, Apple, and Yahoo!, among others. If you're in the tech industry and looking for a lovely getaway to spend your precious free time, he knows exactly what you want and need. Or maybe you're trying to escape the heat of Sacramento Valley or Arizona. Come enjoy the yearlong mild climate of the Northern California Coast!
Running a search for "houses for sale near me" can turn up dozens or even hundreds of results. When you're busy and can't just jet off every single weekend to look at homes, you need some professional guidance to make sure you're getting exactly what you want. First and foremost, Scott believes he's an agent to his client's needs and his goal is the best possible outcome for his clients. Wherever he can decrease stress and find you homes for sale that offer you the relaxing retreat you're looking for, he'll do it.
Take the stress out of your house hunt and trust Scott Roat to filter the wheat from the chaff. Reach out today and he'll create a personalized listings list for you of houses for sale that meet your particular needs.