Scott Is Here to Help Find Your Next Home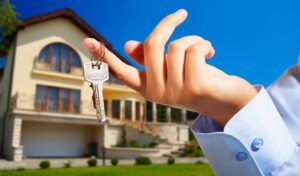 Looking for a buyer's agent to find a Comptche property? This small town is one of many idyllic settings in the Fort Bragg area. If you want to enjoy the breathtaking views, wonderful people, and coastal lifestyle of Mendocino County, Scott Roat is the realtor best suited to help you find the perfect home.
Scott knows the ins and outs of developing rural property and building a dream home. He left the Bay Area tech industry to come to Mendocino County, purchasing five acres of beautiful redwoods just minutes from town. Since then he has become active in the local community, including joining the volunteer fire department! As an experienced buyer's agent in the Comptche area, a firefighter, and Bay Area transplant, Scott offers a unique perspective as a realtor. He is very knowledgeable about the area and making the transition to Mendocino Coast life; he can help you buy a home you love as well!
Homes along the Mendocino Coast are in high demand, yet Scott will keep a trained eye on the market, waiting for the perfect property to hit the listings. Whether it's a weekend getaway, investment property, or Ocean Front land you're looking for, he will work tirelessly to check all your boxes and find a home that's the perfect fit. Your needs and priorities are his top concern – he never tries to push a property onto buyers, instead letting them examine each home and get a feel for it themselves. You'll find that house hunting with Scott is a fun and memorable experience, resulting in the purchase of your dream home! It can be hard to find a buyer's agent with knowledge of Comptche, a small town near Fort Bragg. Fortunately, Scott Roat has experience as a realtor and fire fighter working throughout the Mendocino area. Give him a call today!